We will take this opportunity to make unremitting efforts to build the best recruitment brand in Greater China!
Recently, hosted by Human Resources Magazine, as one of the most influential human resources industry awards in Asia, the 2020 Asian Recruitment Awards ceremony was held in Hong Kong. With its professional customer service, outstanding recruitment performance and innovative talent strategy, Gi Group Hong Kong branch won the "Best Temporary Recruitment Agency" Bronze Award.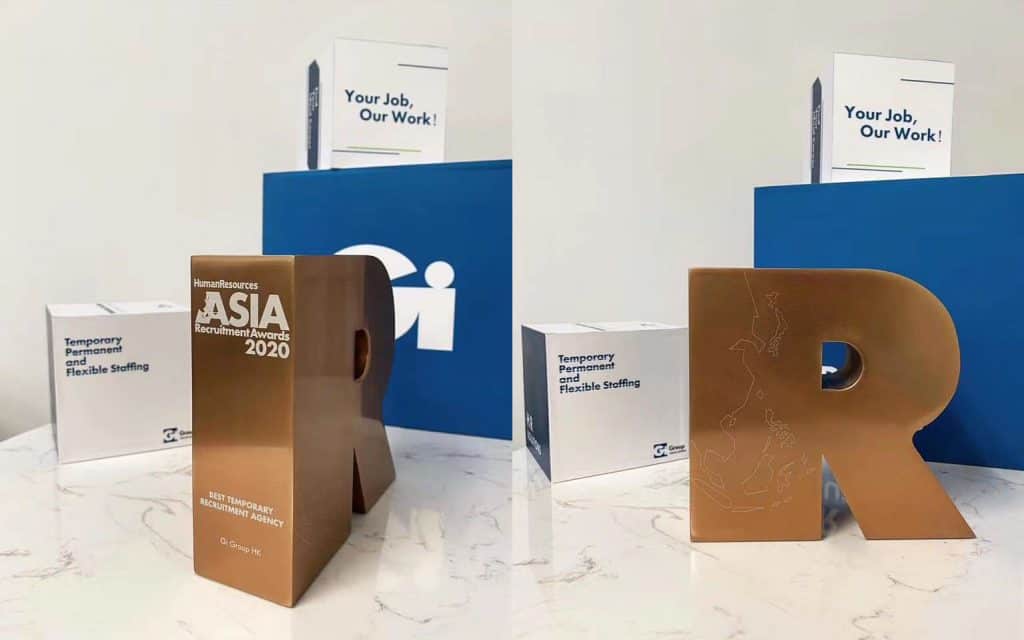 As a global professional human resources service organization, Gi Group has been cultivating the Chinese market for more than ten years. This award provides an opportunity for Gi Group Hong Kong branch to obtain achievements and recognition. It is also an excellent opportunity for Gi Group to conduct brand and market promotion in Hong Kong, and the award fully proves that the industry and market highly recognize Gi Group's recruitment business. We will accumulate experience and enhance insights, actively apply innovative technologies and strategies, and strive to create greater values to our customers and business partners with more complete and efficient recruitment methods!